Top 5 Things To Do in Perth 
From scenic walks to picturesque wineries, there is an abundance on offer in and around Perth. 
Whether you reside permanently in Perth or are there for a holiday, you will know there is not a lack of activities or sights to see.  Perth is a picturesque, modern and unique city that boasts amazing sunsets and some killer cocktails. With a distinctive relationship between modernity and natural beauty, Perth offers a range of features such as artistic sculptures that litter the city, impeccably clean and easy to navigate streets and numerous parks that overlook the Swan River.
1. Explore Perth City
Exploring the uniqueness of the city and all it has to offer could take more time than you may have, so we have a condensed guide that highlights some spectacular aspects of the city. The Swan River is a must, whether you travel on it, over it or just admire it, and while you're there make sure to check out the Swan Bells, which are a set of 18 bells that hang in a 82.5 metre glass tower and overlook the Swan River.
The eats and drinks of Perth also do not disappoint, and are half the fun of exploring the city. Worth a visit is the Market Grounds in Kings Square, for a spectacular lunch and perhaps a cocktail or two, if one is so inclined. For dinner, Wildflower is a contemporary restaurant that sits on a rooftop, overlooking the city. Wildflower serves modern dishes revolving around an indigenous ethos and showcasing a farmer and forager-driven menu. There are also a number of small and quirky bars worth exploring for some fun and to test the claims of the best cocktails in the Perth.
2. Rottnest Island
Rottnest Island is a must-do while in Perth, and as a well-known and encouraged tourist attraction, getting to and enjoying the island is a simple and effortless process. There are options to travel by ferry from both Perth city and Fremantle, which is a comfortable and picturesque journey.
Once on the island, there are multiple options for adventures and experiences to choose from. Biking, walking, bus tours, snorkeling, swimming, skydiving, golf and boat tours are just some of the options. The beaches are pristine, the water is clear and the sky is blue; what more could you want?
For lunch, Thompsons Rottnest is a fine choice, as it offers indulgent and sophisticated meals and has a noteworthy wine display and selection with a view of the water. For drinks or a cheaper meal but with the same amazing water views, Hotel Rottnest is very appealing. It is possible to stay in Rottnest, and if the fact that there are no cars at all on the island aren't enough to convince you, the views of the water and the city of Perth in the distance will!
3. Nightlife of Perth
Perth delivers a fun and sophisticated nightlife, inspiring images of past decadence, modern minimalism and industrial chicness. If you're looking for an upbeat and fast-paced bar, The Aviary, a rooftop bar, supplies a unique view of the city of Perth, a selection of food that features the classics with a twist, and a hefty drink menu. If the mood of the evening is something more alongs the line of underground charisma, the Halford Bar, and underground 1950s inspired cocktail lounge, may be the place to go. With table service, a delicious and enticing cocktail list and unique atmosphere, The Halford is stylish and alluring. Last but not least is Choo Choo's, who's no fuss, no muss attitude is conveyed through their decor and no-menu cocktail bar, all tucked away in the downstairs of Brookfield Place. With the opportunity for group cocktail masterclass, you can simply walk-in or organise a fun day of drinks and their signature 'Choo Chews.'
4. Wineries in Swan Valley
Close to Perth is the aptly named Swan Valley, home to some of Western Australia's stunning wines. A mere 30 minute drive away, the Swan Valley has been making wine for just over 180 years, and produces some of the fine wine that is so associated with Western Australia. To pick and choose between the number of wineries is certainly a difficult task, as they are all so inviting. Sandalford Wines, Ugly Duckling Wines and Lancaster Wines are just three out of over 150 attractions in the Swan Valley, all unique and worth a visit. To visit all the wineries in the area can take from an hour to an entire day, all depending on how leisurely you want to be, and trust us, there are few better ways to indulge and relax. Sit back, enjoy a wine tasting, eat the share platters and celebrate the beautiful view of winery upon winery.
5. Fremantle
The port city of Fremantle sits on the edge of the Indian Ocean where it meets the Swan River, and is just a 25 minute drive from Perth city. Fremantle is a striking location for a number of reasons, one of which is the architecture and history. There are not many other places that have such a well preserved 19th century port streetscape that dates back to 1829. While the setting is historic, the people and activities are firmly set in the 21st century. The town is funky and modern, with constant festivals and forms of entertainment, a plethora of bars and pubs and a marketplace full of local produce and yummy treats. The picturesque setting by the water paired with the  unique architecture makes Fremantle an amazing place to explore, and is just another reason of why if you're in or near Perth, it is the perfect place to go on an adventure.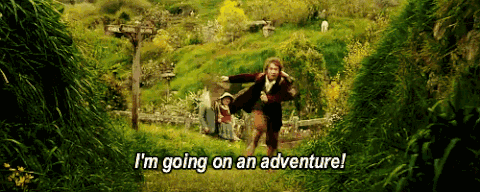 ---
Do you already live in Western Australia?
Complete our survey on why WA is the best Aussie state now and you could win our holiday prize!
Start Survey Now!